This one is always a touchy subject in the internet marketing SEO world. Some people say if you are really a white hat SEOer, then it shouldn't matter whether you are promoting one of your own sites, or a clients site.
My opinion on the other hand is that it is a completely different ball game, for a number of reasons:
If you "F*** it up" for use of a better phrase, you are effecting a business, usually bigger than your own and hence you could be losing them a hell of a lot of money.
Clients prefer slow steady techniques, constant progress is seen as better than making 50k in one month and then nothing for the rest of the year. Whereas we may be able to survive off creating a site for a small time period of profitability.
Finally pricing and knowledge – Companies are often very unsure of the pricing of online services, from my point of view its all a proportion game, but if you only pay $100 p/m for an SEO company and your client is looking to be page one for "insurance" or another highly competitive niche, you are going to have issues. On this point Mr Rand Fishkin himself (you should know who he is) AKA Mr Moz did a study on the pricing of 600 SEO companies which showed a huge variation in almost everything in terms of prices that SEO companies charge. They also looked at number of full time employees vs number of clients, which was an interesting infographic in my opinion (displayed below – Infographic from page linked above.)
So that's all well and good but how is the actual SEO strategies different for clients as opposed to something you or I would do for our personal blog/affiliate websites etc.
Well its complicated but essentially boils down to "A LESS AGGRESSIVE STRATEGY"
Like I mentioned earlier, companies hiring you or I to do their SEO are not looking to be number 1 next week, for one week and one week only…. They want long term results. 
Whereas you or I could bash out a site on Monday, check it converts at around 2-5% on Tuesday, create and promote an affiliate offer on Wednesday and then if someone said I'll get you to number #1 but only for 2 days, you'd say F*** yeah and take your easy money. 
As much as I do like these short term methods, its safer and more efficient in the long run to build a slow progressive SEO campaign that looks natural forever.
And I almost forgot, this is all in hindsight because ranking number #1 in 2 days, who are you Matt Cutts? 
(He will probably try and sue me for using his picture and not linking back! OMG, I'm living on the edge, I know. Calm Down Matthew.)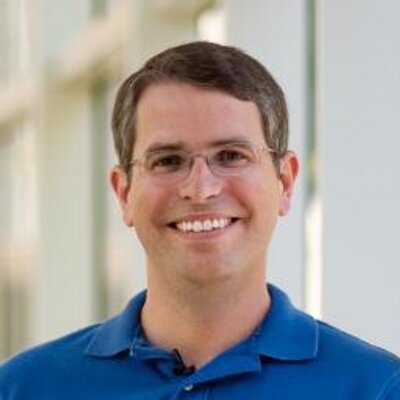 So what sort of strategies and methods should you use for clients sites vs your own sites or blogs? 
Personally I would recommend keeping it simple at first, directories, paid directories and focus on exposure rather than doing the whole looking for high quality links. If you focus on quality and exposure at first you will build a better reputation and hence you will get more customers to the client's site anyway, and although you might solely be employed for SEO, if they can see that the customers have come from a method you have implemented, your client won't mind if its called SEO, PPC, DDT, DMX, Y2K…. You get my point. 
Relevancy is key – Even more so for a client's site than for your own, but this also does depend on the size of the business. For example a small-medium sized business relevancy is very important. For a global brand, take coca cola for example, its going to be less important as everyone is related to COKE!
In a way relevancy is misinterpreted in SEO, most people try to go to specific. My blog is about SEO therefore I must have links from SEO companies/blogs…
Not really, you have an online marketing blog, bigger than that, you have a marketing blog, bigger than that, you have a business blog. Now suddenly we have gone from only SEO targets to all marketing targets to all business targets. If you can't find a few relevant high quality links from "business" as a keyword, then maybe you are in the wrong industry!
Competition is KING – You know how everyone always says "content is king" I'm going to say this (and probably get slaughtered for it) but in client SEO content is not king, competition is king.
If you can beat their competition, your client will love you. Not matter what industry. Farmers to insurance companies and everything in between.
How you beat their competition? Well that's more difficult, but I recommend starting with where they got their links from AKA website analysis and backlink report checking. Then steal these links (in a nice white hat way of course)
Niche specifics are so important. Mike from over at the SEO pub is always telling me (when I ask specific questions) that it is always niche specific and even MORE SO if you are working for a client.
If you are in a quote on quote "tough niche", say insurance, banking etc, a strong link (PR4/5) that is relevant is going to be worth more than a PR4/5 to an information site about puppies. This is because getting links to a insurance company's site is going to be a lot more difficult (and hence worth more) than getting links to an informational/non-promotional site.
Businesses don't like helping other businesses, but generally people don't mind helping other "people" out.
I hope that gave a bit of insight into the differences between client SEO and personal SEO, I will be writing a follow up of this in about a months time, where I will compare trying to get links for a client I am currently working on, that is in an incredibly difficult niche, not from a competition point of view, simply from a lack of content and similar promoters point of view.
I would like to sign off on a rather random, yet true quote from a true legend of the made up world:
"The problem is not the problem. The problem is your attitude about the problem." – Captain Jack Sparrow.
As always, thanks for reading and if you liked the article make sure to share 🙂