Hey,
My name is Tom Buckland and I own an SEO agency in Cardiff. For the past decade I've been learning how to rank websites and studying marketing strategies in the process. We've built HQ SEO into an extremely well run profitable agency. But you've come to my personal SEO blog.
At SEO Oasis I really just talk about digital marketing, do a lot of SEO testing and generally write about what I've learnt, how to build a digital marketing agency and just internet marketing services in general, all with the goal to help people learn how to rank and profit through Google. There is a lot of misinformation online and it took me a very very long time to learn everything I know today. We're now to a stage where we understand the Google algorithm so well that we rank software, eCommerce sites and digital assets for fun (and money.)
I mainly built this page to test my own strategies in action in regards to Google maps optimisation. You see Google maps actually has a different algorithm than organic rankings, but, for many local businesses ranking in the maps results is actually BETTER than ranking in the organic rankings. This is because the Google Maps results appear higher than the organic rankings in both mobile and desktop! So people are more likely to call or visit your website if you rank 1st in maps than if you rank 1st in organic!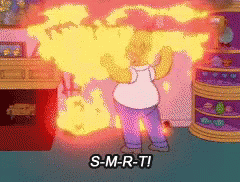 You can see this in action below for the term "seo consultant in Cardiff"
So this is what I'm actually testing on this page. Our main primary keywords are the usual; seo consulting Cardiff, seo company Cardiff etc but instead of trying to rank in organic at all I'm testing maps optimisation as a stand-alone strategy and whether you need to build out a Google business page or if you can actually do it solely through topical relevance & category connection.
Without getting into too much detail, there is a reason why the title of this post is "Marketing Agency" when that really doesn't have much to do with the connecting keywords we are trying to develop and rank for. The reason for this is again because maps is a standalone algo and doesn't pull all that much data from the organic search.
Local SEO Myth busting
Generally speaking you'll want to rank in both the organic listings and maps because more traffic =
But there's a myth that you have to be on page 1 (and top of page 1 at that) to rank in maps. Let's put this to rest in 2 heavy obvious case studies.
So a while ago I did a talk at Cardiff SEO Meet talking about how I ranked an imaginary gym in Cardiff. This gym ranks 1st for all it's long tail keywords and generated "members" which I loved. But what I loved more was that it only ranked on page 5 for it's 2 primary keywords, screenshot below.
"Why would he love that?"
Because it allowed me to test maps optimisation as a standalone strategy and put this myth to bed.
The results – We rank 2nd in maps for "
The results for the above bounce around alot! Maps is highly based on where you are based, meaning if I were outside of Cardiff or even on the other side of town I would get different maps results! (But you can actually optimise for that specific action too, but that's a maps optimisation strategy that's pretty much as advanced as you can get and I couldn't be bothered to do that.)
Myth busted yet?
Or maybe you want another example? Sure thing.
How about the very first image in this post? After Homer dancing obviously.
This showed the current rankings for our test keyword seo consultant Cardiff.
Note: I also wanted to check on mobile on the other side of Cardiff just to see whether the locational setting differences in maps were effecting the results. Turns out it was the same (screenshot below from mobile.)
Hopefully that's busted the myth.
In a few weeks I'll likely do an update to this post to see if we managed to index using topical relevance, on-page optimisation and Google business category association techniques.
Get In Touch
If you are looking for SEO consulting and high level digital marketing services feel free to get in touch via HQ SEO and I'll get back to you.
If you want to drop me a tweet, the only social account I use is twitter really, you can do that @tombucklandseo.
Cheers,
Tom.